CONTAINER SERVICE
With J. Solotken, you can expect personal service that's customized to your particular needs. The same is true of our container service.
We provide our suppliers with roll-off containers, gaylord boxes, even custom-made collection containers—whatever serves them best.
We also provide prompt scrap pickup and delivery service.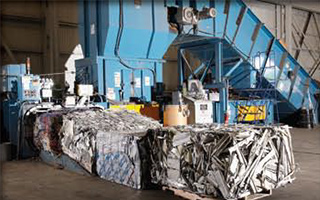 SEGREGATING AND GRADING
Looking for increased value and optimum grading of your scrap metal?
You can trust our expertise and ability to segregate and process high-temperature alloys and tool steel materials.
It's one more way we help maximize the value of your scrap metal.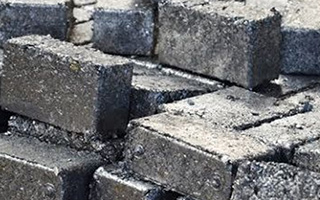 SPECIAL BREQUETTING
One way we help maximize your melt yield is through special briquetting: We'll compress scrap materials, according to your specifications, into compact, high-density, easy-to-handle briquettes, so there's minimal loss when they're placed in a furnace.
Leave it to us to help you achieve minimal melt loss and maximum return on your raw material.
MUTILATION
As a scrap metal supplier, you're looking for revenue, not liability from having damaged or obsolete parts circulating the marketplace.
Our experienced crew will dismantle and mutilate your end-of-life items so they are no longer usable
CONSULTING
Your J. Solotken consultants, boasting decades-long experience in the scrap metal marketplace, will find the best solution to your scrap challenges.
What might this look like in practice?
With suppliers, we'll go to your facility and note how you collect and segregate scrap. We'll then help you do it more efficiently and increase your scrap value.
With consumers, we learn what materials you are using and what specifications must be met. Our vast inventory is available to you for just-in-time shipments, so you get exactly what you need, when you need it.
However you collect, segregate or consume scrap, we'll find ways to increase its value.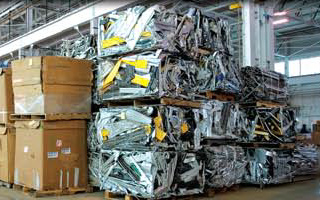 SPECIALTY SCRAP PACKAGING
Our consumers often come to us with special requests, requiring creative solutions.
Incidentally, we've amassed nearly 100 years worth of experience and resources to put together specialty packages like briquetted copper, aluminum or copper chops and more, to our consumer's specifications.
If we're ever unable to process the type of scrap you need, we'll coordinate with trusted providers who can best handle the task. Plus, we'll manage the entire process for you.
Whatever you need, we'll find a way to make it happen. ems so they are no longer usable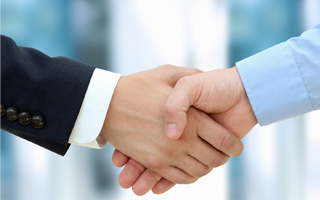 BROKERING
Our century-old, deep industry expertise means we're well equipped to help you make the most out of whatever scrap challenge you face.
What's more, we're intimately familiar with industry players—especially those who perform. If we can't process the type of scrap you need, we'll engage trusted partners who can best handle the task.
We broker all grades of scrap metal and specialty items and act as a mediator to pick up and deliver full truckloads of materials between suppliers and consumers—whatever it takes to meet your needs.
Whether you're looking to sell or buy specific scrap, we'll find the right connections and a way to make it happen.
Why sell to J. Solotken?
Competitive prices, prompt payment and accurate grading are some of the reasons suppliers do business with us.
"There's always a bit of hesitation whenever you're approached by a new vendor, but J. Solotken has earned our business through years of solid relationship and utmost integrity. In the metal scrap industry, there are lots of smoke and mirrors, but J. Solotken is absolutely upfront and transparent about the value they are providing us."
Aerospace Components Manufacturer
"I've been with my employer for 19 years, and our company has done business with J. Solotken since before you and I were alive. They always bend over backwards to meet our needs. Just yesterday, we had a special request that ordinarily would have required a week's notice if we were dealing with other companies. J. Solotken responded within 24 hours. That's the relationship we have with them. We can always count on them to respond quickly."
Engineering, Fabrication and Machining Services Firm
"J. Solotken's customer service is extraordinary. They come out to our facility, maintain their own equipment, determine pick-up needs—basically handle the whole process for us. At year-end, they review how the year went with us, and how we can improve our processes. In a time when most companies are trying to keep their headcount down, J. Solotken actually saves us from having to hire someone to manage our scrap metals. Plus, they pay promptly. It's great dealing with nice, trustworthy people we actually enjoy."
Security Devices Manufacturer